Sound Adviceoffers both duplication and replication services. CLICK HERE to decide which process best suits your project.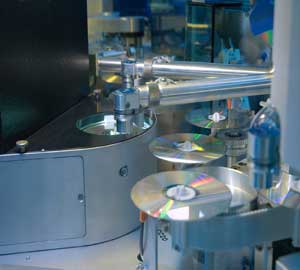 BASIC DVD TRANSFER


(Captured from most formats)

Digitize and burn up to 30:00
$35.00
Additional minutes
$1
(Basic package includes auto start, chapter markings at 5-minute intervals, black thermal imprint, master DVD with "safe copy.")

Additional Services

:
Video Editing
$25/hour
Create menus/submenus
Call for pricing
Music
Call for pricing
DVD AUTHORING
Includes creation and programming of navigation menus and submenus, bookmarks, editing of DVD contents as needed.
$55 per hour
DVD-R DUPLICATION




(Includes 1-color thermal imprint & case)

QUANTITY

PRICE

1-10
$3.25 ea
11-25
$2.25 ea
26+
Call for special pricing
DVD REPLICATION




(Includes 4-color direct imprint, bulk)

QUANTITY

PRICE

500-999
$1.00 ea
1000-2499
$0.85 ea
2500
$0.70 ea
Higher Quanitites
Call for special pricing
Add $20.00 per color to each order for film output.
DVD COVERS/PACKAGING



Full Color DVD Cover (1 side)
$0.28 ea (1000 min)
Full Color DVD Cover, 1 Color Inside
$0.38 ea (1000 min)
DVD Album, assembly, overwrap
$0.35 ea